Adaptive AI and Intelligent document processing (IDP) Revolutionizing the Way Businesses Process Information in 2023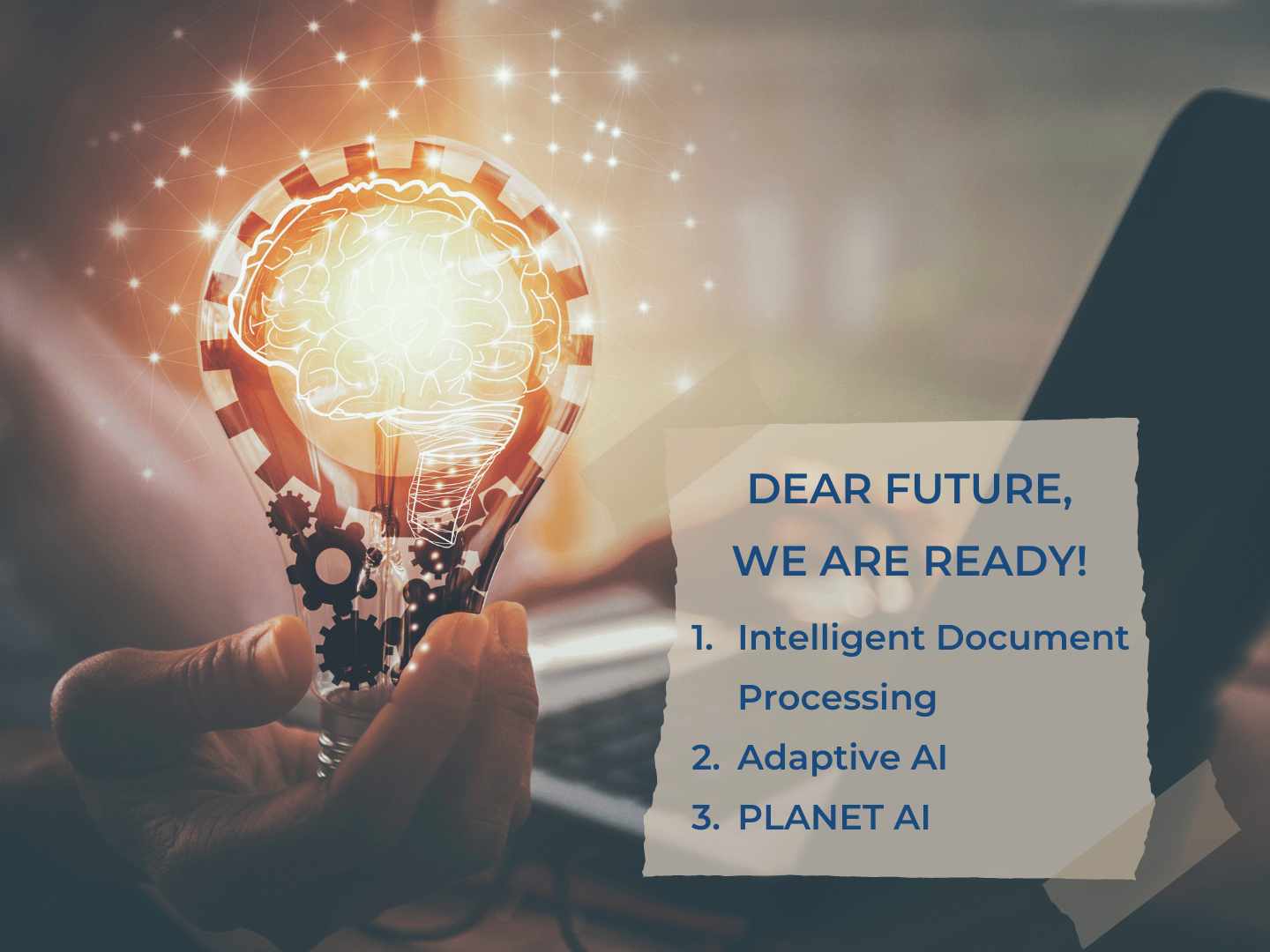 Unstructured Data, handwritten and machine-typed texts? – No Problem for IDA!
What sets IDA apart from other IDP software is our Adaptive AI technology, which eliminates the need for rule-based processing. This means that new document classes can be implemented within minutes, rather than days or weeks, providing businesses with the agility they need to stay ahead of the curve.
Our patented technology – PerceptionMatrix – forms the backbone of the IDP platform, ensuring that it can process diverse document types, including invoices, contracts, forms, archived documents and more. Whether the data is structured or unstructured, IDA can handle it all, providing accurate and reliable results every day.
In addition, IDA reads both handwritten and typed text with the highest accuracy, making it the perfect solution for businesses dealing with a wide range of document formats.
Transforming Business Efficiency
But what does this mean for businesses in 2023? For starters, it means that they can automate their document processing workflows, freeing up valuable time and resources. Moreover, they can eliminate costly errors and reduce the risk of compliance issues.
With IDA, businesses can extract key information from their documents, such as invoice numbers, due dates, and payment amounts, and feed it directly into their accounting or ERP systems. This not only saves time but also reduces the risk of manual errors that can lead to incorrect payments and disputes.
Stay ahead of your competition
In conclusion, Adaptive AI and IDP software are revolutionizing the way businesses process information in 2023. With IDA, PLANET AI is leading the charge, providing businesses with the tools they need to automate their document processing workflows, reduce errors, and stay ahead of the competition. So, whether you're dealing with invoices, contracts, forms or archived documents, IDA has got you covered.
To learn more about how IDA can revolutionize your document processing workflows and help your business stay ahead of the curve, contact us today. Our team of experts is ready to answer your questions and provide you with a demo of our software.