A Unique View of the 32nd Hanse Sail Right from Our Office at Rostock City Harbor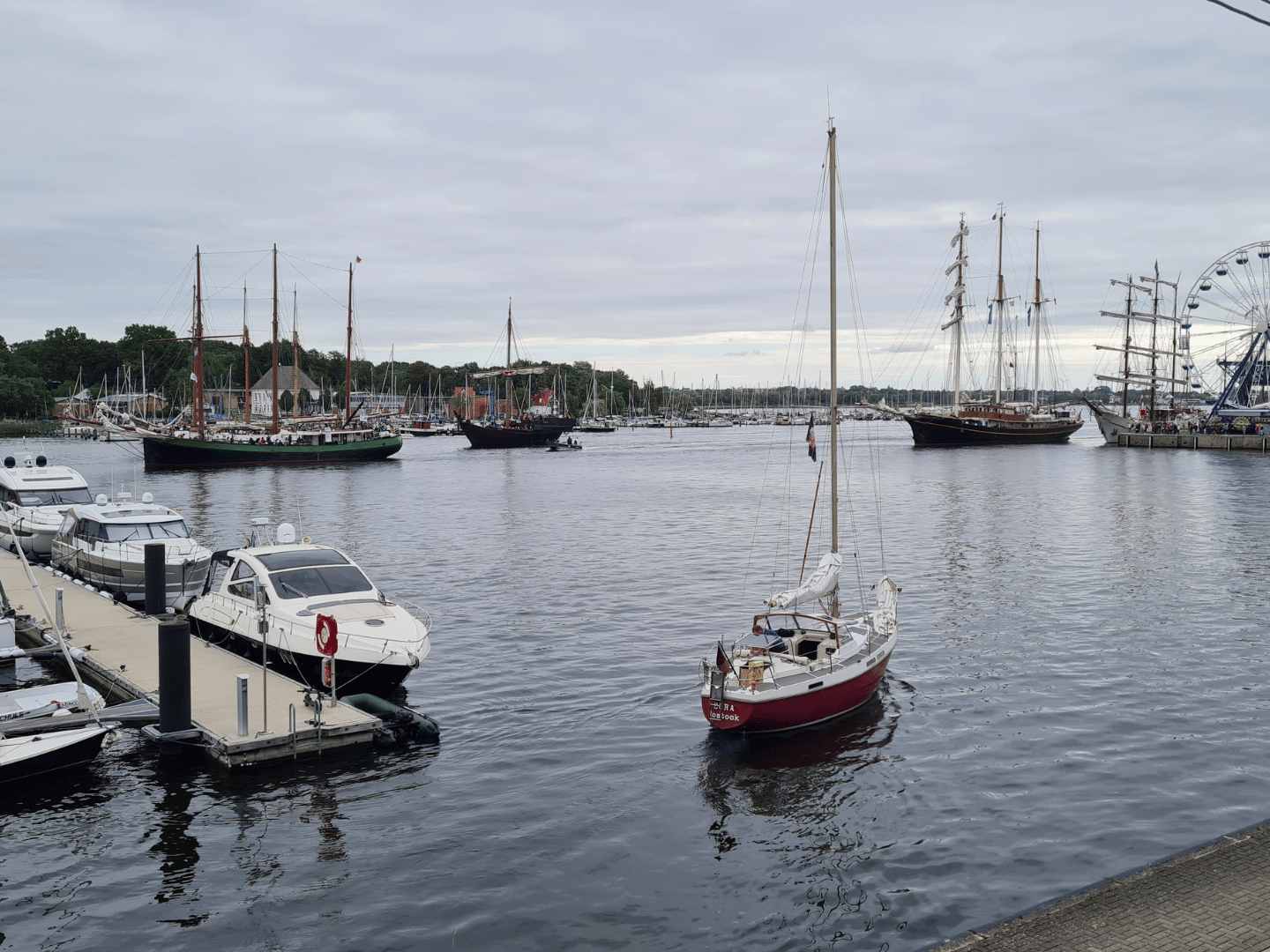 The excitement has reached its peak as the 32nd Hanse Sail kicked off yesterday. And guess what? We're right in the middle of it all – with our office situated directly at Rostock City Harbor, where the maritime spectacle is unfolding in all its grandeur.
From our headquarters, we get unmatched views of the Hanse Sail. The glistening waters, the majestic masts of the traditional ships – it's all right in front of our eyes, adding a special touch to our everyday work life.
Over 150 historic sailing vessels from 7 different nations will grace the waters, creating a captivating blend of maritime tradition and diversity. The Hanse Sail Rostock takes pride in hosting the world's largest annual gathering of traditional sailing ships – a tribute to our city and its deep connection with the sea.
With the event literally happening at our office doorstep, we can dive into the action after work hours. While we handle our tasks during the day, evenings draw us to the bustling quays and streets, where we can fully soak in the maritime vibe.
The Hanse Sail is more than just a maritime event – it's a community celebration that enchants both locals and visitors alike. The creaking of masts, the scent of the salty air – it all creates a unique ambiance that honors our city and its seafaring heritage.
With the countdown officially over, the 32nd Hanse Sail set sail yesterday, and we find ourselves right in the midst of the excitement. As we observe this remarkable event from our exceptional vantage point, we're once again struck by the reminder of the fantastic location of our office – nestled right at the heart of Rostock City Harbor. This is where the magic of tradition merging with the sea unfolds before us.
Does the stunning location of our office right at the rostock city harbour spark your interest?
Explore …