14th ROSTOCK COMPANY RUN: AN EVENING FULL OF SUN, SWEAT, AND SUCCESS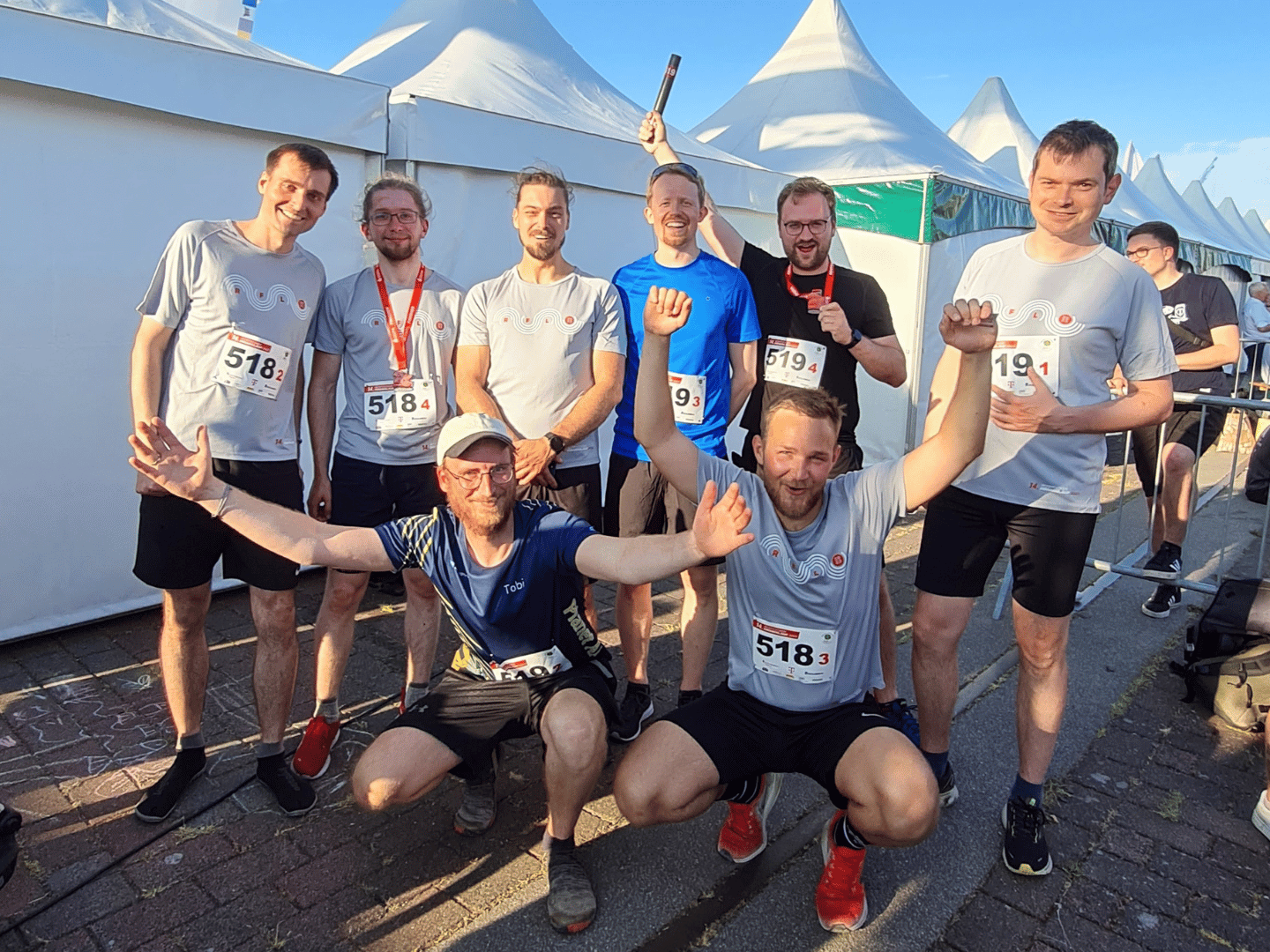 Last week, the 14th Rostock Company Run took place, and we were right in the middle of it. With radiant sunshine and perfect weather, we formed 2 teams out of a total of 834 teams participating at Rostock City Harbor. Each team consisted of 4 runners who covered a distance of 3.5 km each. It was an evening full of fun and collective effort, where we enjoyed the fair competition and proudly secured the 54th and 80th positions.
After the athletic competition, we moved on to the cozy part, where food, drinks, and networking took center stage. We had the fantastic opportunity to meet other participants, exchange experiences, and make new connections. The fun and shared joy of the event were the most important to us and created a great atmosphere. This communal conclusion rounded off an eventful evening.
We would like to congratulate all the runners on their outstanding performance and express our gratitude to all the participants, organizers, and supporters who made this day an unforgettable experience. Together, we showed that we can not only be successful as a team but also enjoy sports and community.
With anticipation, we are already looking forward to the upcoming Rostock Company Run next year. It will once again be a fantastic opportunity to have fun together, embrace new challenges, and strengthen our unity as a team.
By the way
We currently have some open positions! Feel free to take a look at our Career page. We foster a supportive and collaborative work environment, much like the one we experienced during the run. Join our team and become part of our success story.