New business partner
PLANET AI and TIMETOACT GROUP join forces
PLANET AI proudly announces TIMETOACT GROUP as our new partner for application integration in Enterprise Content Management (ECM).
TIMETOACT GROUP features eight software and consulting businesses in the DACH region (Germany, Austria, Switzerland). With TIMETOACT GROUP's years of experience and PLANET AI's patented, award-winning technology, customers gain the technological edge to differentiate themselves from all others using Intelligent Document Processing and leverage artificial intelligence for their business processes.
Since both partners' technologies are developed in German-speaking countries, they can take local requirements into account, as well as include many other languages.
Learn more about the idea behind the partnership by Dr. Matthias Quaisser, TIMETOACT GROUP's Business Development Lead.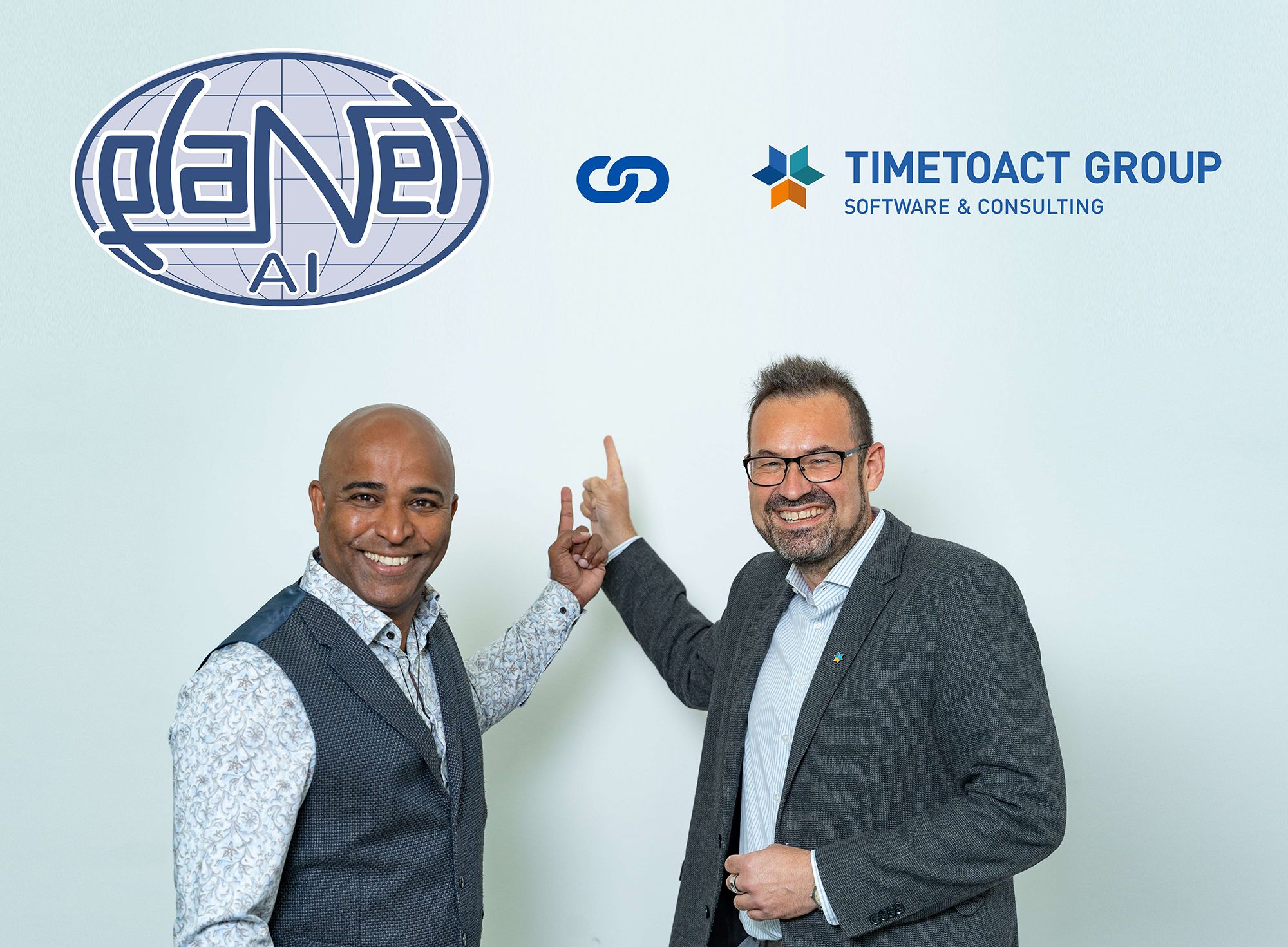 Nelson Fernandes (PLANET AI) and Dr. Matthias Quaisser (TIMETOACT GROUP)